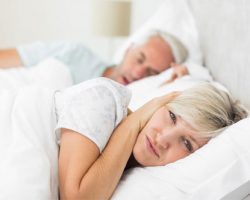 Summer is the worst possible time of year to be sleep deprived.
If constant fatigue and restless nights have you dragging your feet day after day, you can't very well enjoy any fun in the sun!
So our team at Duffield Dentistry wants to help you get to the bottom of it!
Take today's quiz to see if you're showing signs of sleep apnea, a nightly disorder where your breathing stops repeatedly, leaving you exhausted, distracted, and at risk for serious health problems.
We offer proper diagnosis and effective solutions for sleep apnea that can help you live a fuller, healthier life!
To schedule an appointment in Royal Oak, MI, call Duffield Dentistry today at (248) 721-4502 or fill out our online form.